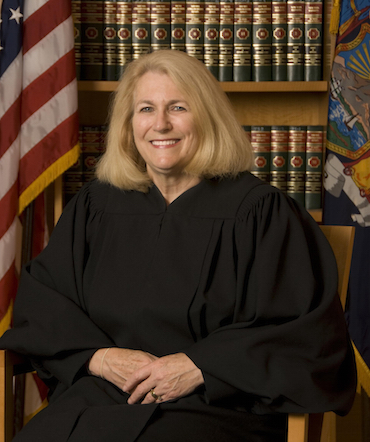 Honorable
Patricia Henry
Hon. Patricia Henry is a retired Justice of the Supreme Court of the State of New York having served in the Criminal, Family and Supreme Courts. She has chaired numerous bar association committees and lectured widely in the area of family law. Justice Henry has devoted most of her professional life to working with families and children and some of her happiest moments as a judge have been performing wedding ceremonies for court staff and attorneys who have sought her out to officiate.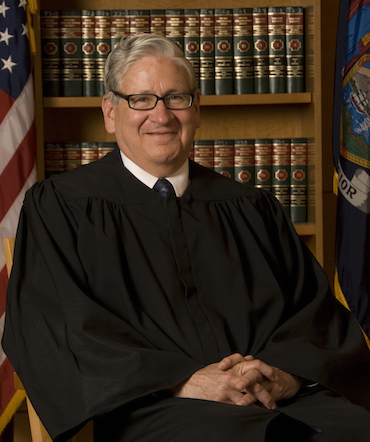 Honorable
Alan Marrus
Hon. Alan Marrus, a recently retired Justice of the New York State Supreme Court, has served on the bench for 33 years and has presided over the most serious criminal cases. Because of his legal scholarship and fair mindedness, he has been acclaimed by the press as one of the best judges in New York, with "ideal judicial temperament." On the lighter side, Judge Marrus has hosted a television show, been the master of ceremonies at several comedy club shows and performed musical comedy at the Friars' Club in New York City. He has officiated at scores of wedding ceremonies, with couples describing his ceremonies as "eloquent, dignified and warm with the perfect touch of humor." In February 2020, Judge Marrus appeared in the Netflix documentary series "Who Killed Malcolm X" where he acted as a legal consultant. More recently, in the Oxygen Network television series, "Mark of Killer" Judge Marrus is seen sentencing serial killer Salvatore Perrone after a jury convicted Perrone of three murders.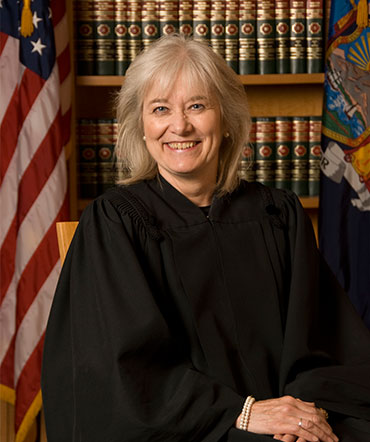 Honorable
Sheryl Parker
Hon. Sheryl Parker is a retired Justice of the Supreme Court of the State of New York who has been a Judge for more than 25 years. Her entire career has been devoted to public service. Judge Parker is highly respected and is known for her warmth and caring personality.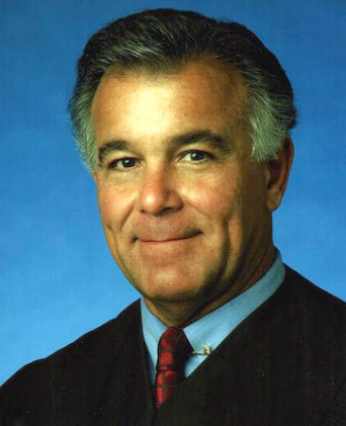 Honorable
John J. Brunetti
Hon. John J. Brunetti presided in the Criminal Division of the Supreme Court in Central New York State for over twenty-two years. Prior to that, he was a defense lawyer, state and federal prosecutor and senate counsel. He has taught at three law schools, published numerous legal articles and a book and is a frequent lecturer at the New York Judicial Institute. Currently, in addition to working with JUDGES FOR LOVE, John Brunetti serves as a judge of the Oneida Indan Nation Court. Judge Brunetti has officiated at hundreds of weddings and has been happily married for 50 years.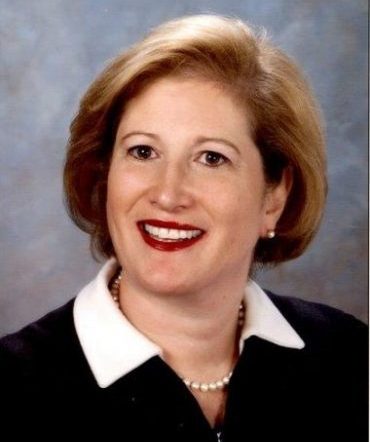 Honorable
Sharon S. Townsend
Honorable Sharon S. Townsend is a retired New York State Supreme Court Justice.   She was first elected to the Erie County Family Court in 1991.  In 1996 she was appointed as Supervising Judge of the Family Courts for the 8th Judicial District and in 2002 was appointed Administrative Judge of the 8th Judicial district.   Judge Townsend also served as Vice Dean of the New York State Judicial Institute.   She received her B.A. from the University of Rochester and her J.D. from the University of Connecticut School of Law.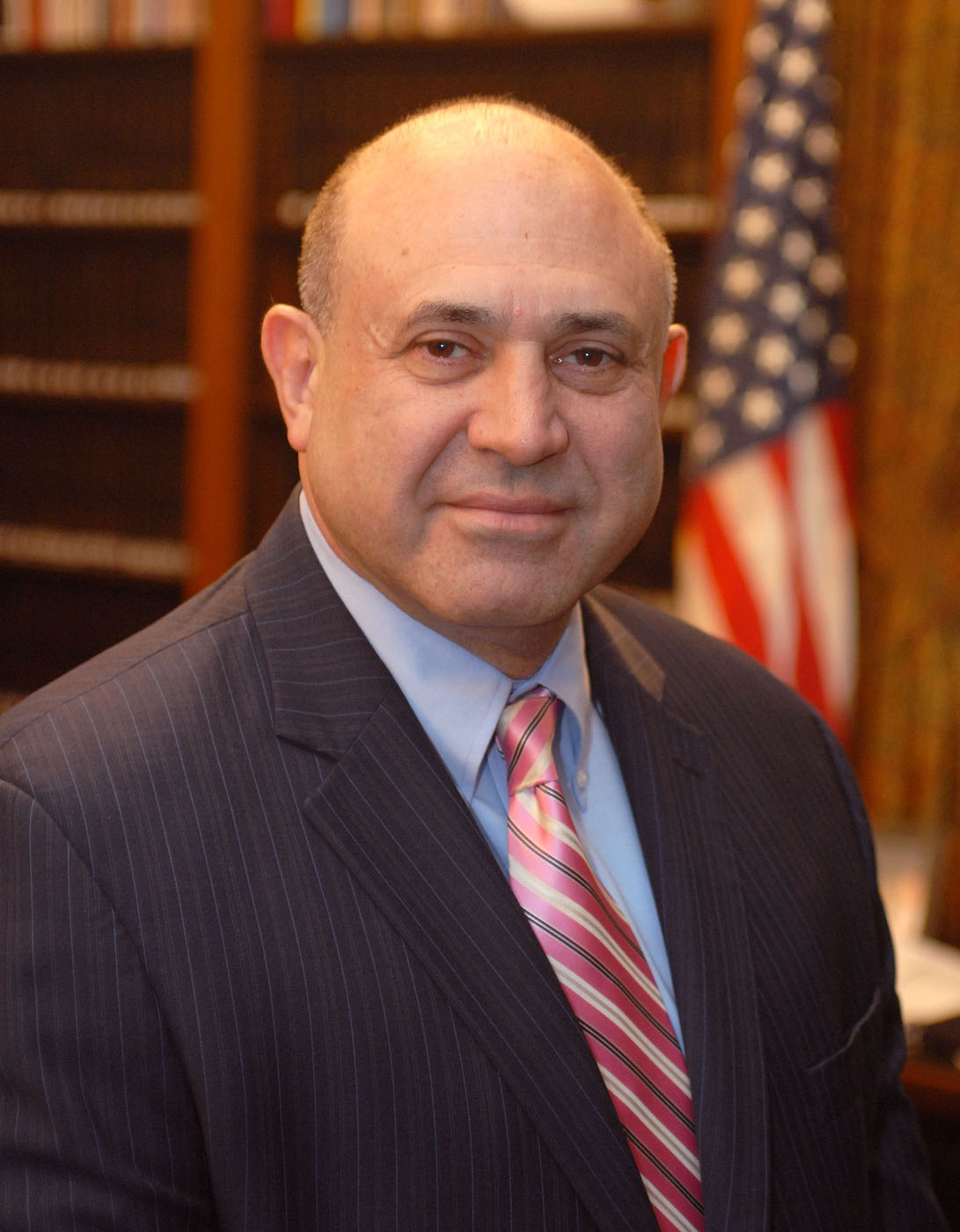 Honorable
John Leventhal
Judge Leventhal retired from the bench after a distinguished career as a Justice of the New York State Supreme Court for 27 years, half of which he served on the Appellate Division, Second Department, in Brooklyn. He presided over the nation's first felony Domestic Violence Court and mentored judges from other countries and states in the handling of domestic violence cases. A frequent lecturer and educator, he has received numerous awards from bar associations law schools, the United States Department of Justice and the New York Board of Rabbis. He has written a book, MY PARTNER, MY ENEMY, about his experiences presiding over domestic violence cases and appeared for interviews on the topic on MSNBC, Fox News, PBS and NPR. In his spare time, Judge Leventhal loves to jog, exercise and body build. He is an experienced wedding officiant and has performed scores of wedding ceremonies. Judge Leventhal envoys the opportunity to share in the joy of a couple's wedding day and make that occasion a truly memorable and beautiful one.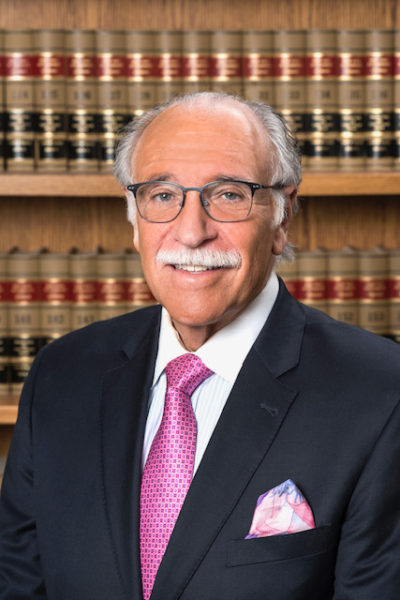 Honorable
Jeffrey A. Cohen
Honorable Jeffrey A. Cohen is a retired New York State Supreme Court Justice who served on the Appellate Division, Second Department in Brooklyn. He began his judicial career as a Justice of the Town Court in Yorktown before serving in the Supreme Court in Westchester County. In addition to a distinguished judicial career, Justice Cohen has been a Legal Aid trial attorney and a teacher at Pace University. His many professional and civic activities have included serving as Chair of the Westchester County Board of Ethics, serving on the Statewide Commission on Attorney Discipline and serving on the Committee to Promote Gender Fairness in Dutchess, Orange, Putnam, Rockland and Westchester Counties. Officiating marriage ceremonies is one of his favorite activities. Judge Cohen is happily married and enjoys outdoor power walking and jogging with his wife.
Honorable
Joseph Covello
Judge Joseph Covello retired from the bench after an extraordinary judicial career spanning forty-two years in which he served as a Justice of the Supreme Court in Nassau County, an Associate Justice of the Appellate Division Second Department, and a member of the New York State Joint Commission on Public Ethics. Since leaving the bench, he has worked as an arbitrator and was voted "Best Individual Arbitrator" in surveys conducted by the New York Law Journal.
Judge Covello is a veteran of the United States Army, a former member of the U.S. Army Presidential Honor Guard and Adjunct Professor of Law at Hofstra University Law School. He has received numerous awards for his public service and has been a featured guest on the Maria Bartiromo and Neil Cavuto television shows where he explained court decisions and procedures.
Judge Covello has been happily married for more than 40 years and is a proud father and grandfather. He has performed many weddings and is so happy to officiate where parties are in love!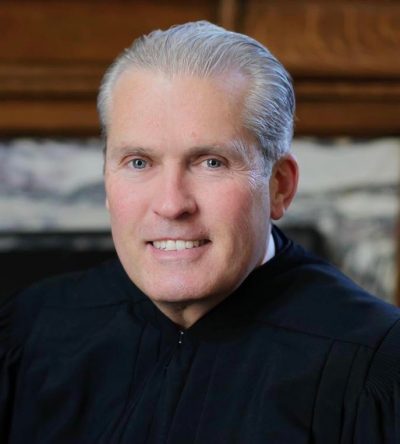 Honorable
William McCarthy
Hon. William McCarthy has been part of New York's legal community for more than 30 years. He began his judicial career as a New York State Supreme Court Judge and then served as an Appellate Division Justice.
Judge McCarthy is a graduate of the State University of New York at Potsdam and Albany Law School.
He is active in both professional and charitable organizations including the Disabled American Veterans and the National Multiple Sclerosis Society.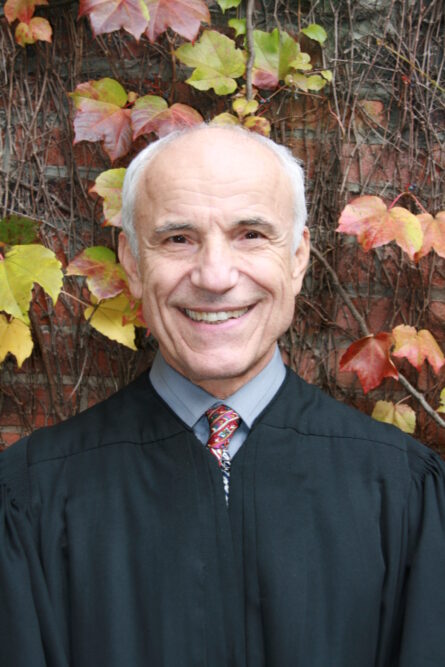 Honorable
Michael Pesce
Justice Michael Pesce has served as the Administrative Judge of the Supreme Court in Brooklyn and Staten Island and was the Presiding Justice of the Appellate Term overseeing appeals from courts in Brooklyn, Queens and Staten Island. Prior to becoming a judge, he served as a legislator in the New York Assembly. His public service is extensive. He is the founder of the Carroll Gardens Community Association and an active member of the Independent Neighborhood Democrats and the Van Westerhout Cittadini Molesi Social Club. His charitable work includes the Visiting Nurse Association of Brooklyn for the last 35 years. He lectured in Italy and in the United States on many legal and civil subjects and has received many awards in his role as elected official and as judge. In his spare time, Judge Pesce enjoys playing and coaching soccer and dining on fine food. His gourmet dinner parties are legendary in the legal and social communities.
Michael Pesce is happily married and has one daughter.
Honorable
Penny Wolfgang
Penny Wolfgang is a native of New York City where she graduated from NYU School of Law. She began her legal career as a private attorney and then as a public defender. As a public defender, Penny Wolfgang became an advocate for helping the average person understand legal information in everyday language and presented the information on a series called "The Law and You."
Judge Wolfgang was first elected to the County Court and then to Supreme Court. Throughout her career she continues to appear on public radio discussing legal topics. Judge Wolfgang has devoted countless hours to community service educating the public about the law.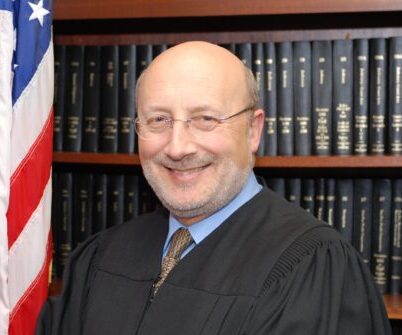 Honorable
Leonard Austin
Hon. Leonard B. Austin served as a Justice of the Supreme Court of the State of New York from 1999 to 2022. During his judicial tenure, Justice Austin served on the trial bench in Nassau and Suffolk counties and in 2009 was elevated to the Appellate Division, Second Department.
He began his legal career in private practice specializing in family and business law and served as Associate Counsel for the Speaker of the NY State Assembly.
Since retirement Judge Austin has been an arbitrator/mediator with National Mediation Arbitration and was appointed Commissioner of the New York Commission on Ethics and Lobbying in Government and is now its Vice Chair.
Justice Austin has happily officiated more than 150 weddings and is himself happily married for 40 years. He has two children and three grandchildren of whom he is very proud.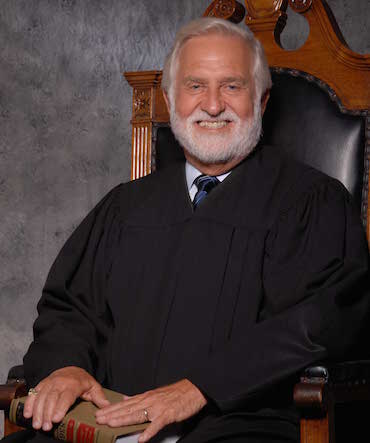 Honorable
Sidney F. Strauss
Hon. Sidney F. Strauss is a retired Justice of the Supreme Court, Queens County. As a judge he served in a matrimonial part for more than 6 years and has a keen understanding of all aspects of family life.
He has performed hundreds of wedding ceremonies including 27 on the first day that same-sex marriages in New York were made legal in July 2013.
He enjoys meeting and helping couples design their dream wedding!
Judge Strauss is happily married, is a proud father and grandfather.